---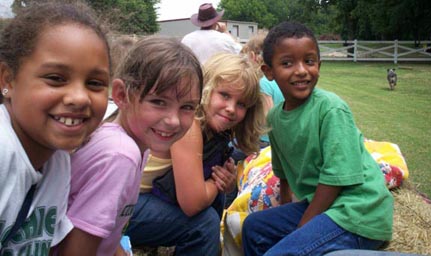 DAY CAMP FUN
August 2, 3, 4 2017 - 8:30 a.m. to 4 p.m.
camps intended for beginners ages 6 to 12 who walk/trot
Horsey arts and crafts
Fun Riding Lessons
Games on Horseback
Trail rides
Grooming and safety lessons
Equine terminology games
Paint-A-Horse contest
Hay ride, creek exploring, and picnic
$250
Bring a sack lunch and drinks, water provided
---
HORSEMANSHIP CAMP W/1 NIGHT SLEEPOVER
Wednesday, Thursday, Friday, Saturday (slumber party Friday night).
Times 8:30 a.m. to 4 p.m. Wed. and Thursday, overnight Friday, pick up noon Saturday
August 9-12 2017
camps intended for intermediate riders who can lope and help tack up; ages 9 to 16
Horse Care
Horsemanship lessons English and Western with a focus on competition
Trail rides
Drill team skills (group riding to music)
Horsey arts and crafts
Friday night slumber party and cookout
$350
Bring a sack lunch and drinks, Friday dinner & Saturday breakfast provided
NEW!!! LEADLINE CAMP
August 7st and 8th
8:30 to noon
· Camps intended for kids 4 to 7.
· Games that incorporate learning about horses
· Leadline lessons horseback with the goal of getting them riding on their own. If they already ride on their own, but fit into this age group, that's great! They will ride alone with a spotter for back up.
· Plenty of supervision and counselors
$90
All camps need 4 campers to make.
Limited to 14 campers in walk/trot and lope camp. Limit 8 for leadline.
Safety helmets are required for all campers! Helmets provided.
Please email hinzjulie@hotmail.com for a registration packet.
Please call 469-337-9413 to reserve your spot! And/or fill out the registration form and mail with deposit to 237 Chambers Drive, Italy, TX 76651