Lessons are taught by Julie Hinz, CHA (Certified Horsemanship Association) certified riding instructor. Julie has earned world and reserve world championships in halter, trail, and English, as well as coached students to world and reserve world championships in trail, showmanship, hunter over fences and hunter under saddle. Julie enjoys all aspects of riding and horse showing from hunters, to western pleasure, to halter to trail riding. Children to Adults. $30 for one hour group lesson for half-hour private lesson.$45 for one hour private lesson. Use your horse or ours!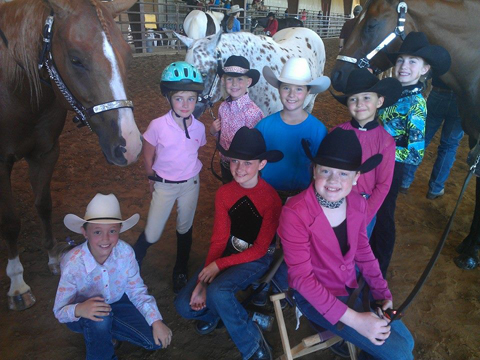 We actively go to local open horse shows to show off our horses and your talent!
We also ride in trail rides, parades and even overnight camping occasionally.
Summer time, Christmas break, and spring break camps are often scheduled. Call or email for dates.